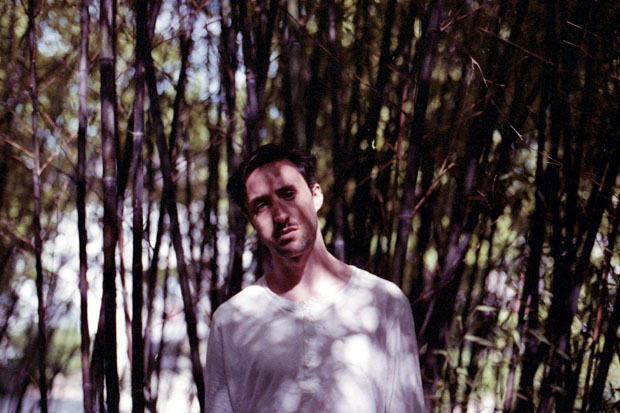 The eerie, reflective and expansive sound of How To Dress Well sits perfectly with the Victorian surroundings of Brighton Dome's Studio Theatre. Tom Krell, aka How To Dress Well, is touring in support of "What Is This Heart?", his most intimate and bold album to date.
White noise is reflected upon the band and the whole stage for entirety of the set, making the experience feel closer to performance art than a gig. Krell's voice makes up the ambiance, foundation and centrepiece of tracks as and when it needs to, giving an insight into the talent, vision and complexity of each song. Performing across two microphones, one clean and the other full of echo, Krell has an interesting control and understanding of his own voice - to the benefit of How To Dress Well's studio and live sound. One of the later tracks in the set ended in an adaptation of Rich Gang's Lifestyle, which was a definite standout moment for anyone of the Hip-Hop persuasion like myself.
How To Dress Well has grown drastically since 2010's Love Remain's, establishing Krell as an interesting and visionary recording artist, rightly breaking away from the whole alternative RnB/PBRnB labelling by heading in search of sound that spans so many genres and styles that is difficult to explain what it is you're hearing.
At the core lies RnB, which is most evident in tracks such as Precious Love and Very Best Friend. There's an ode to Michael Jackson and other pop greats in the expansive vocal, while an element of folk exists in each each song, stemming from the honesty of the lyrics and the story that they tell.
Listen to some more of How To Dress Well's music here or follow Tom on Twitter.